"I felt like there was more to be said…that's the essence of all writing." ~ Edward Ashton on continuing the Mickey7 series.
For Episode 82, I had the pleasure of hosting Edward Ashton to talk about Mickey7 and for this episode, we talk about the sequel, Antimatter Blues. Antimatter Blues is a thrilling follow-up to Mickey7, soon to be a major motion picture by Academy Award-winning director Bong Joon-Ho. Library Journal gave Antimatter Blues a starred review and says the book is, "a nonstop SF adventure from beginning to end." Antimatter Blues is a direct sequel and picks up two years after the events in Mickey7 so hold on to your hats! Thanks so much for joining me once again Ed!
Ed Ashton recommends: Children of Time by Adrian Tchaikovsky; The Ghosts of Trappist by K.B. Wagers; place your hold here for all Ed Ashton titles!
Follow Ed Ashton on Twitter @edashtonwriting; on Instagram @bucket_of_spiders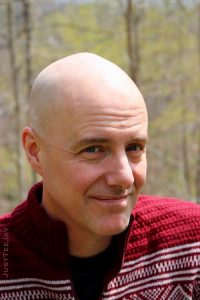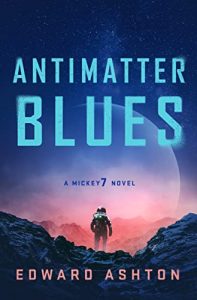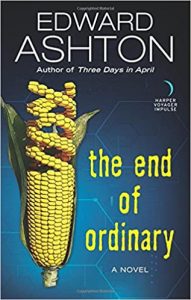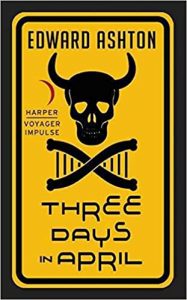 Podcast: Play in new window | Download
Subscribe: Google Podcasts | Amazon Music | Stitcher | TuneIn | Deezer | RSS | More