"With hauntingly beautiful prose, Kristen Loesch has delivered an epic, dual timeline tale that deftly transports you to the Russian revolution and the life-altering crucible that came after it. The Last Russian Doll is utterly compelling. You won't be able to put it down."
—Susan Meissner, bestselling author of The Nature of Fragile Things
For this episode, debut author Kristen Loesch shares the story of her childhood dream of writing an epic love story which in turn, becomes her epic novel, The Last Russian Doll. We also talk about Kristen's inspiration for the story, her gorgeous flash fiction, what she's working next, and so much more. I loved this interview, thank you so much Kristen!
Kristen recommends: Peach Blossom Spring by Melissa Fu; and The Nature of Fragile Things by Susan Meissner
Follow Kristen on Instagram @kristenloeschwriter; and place your hold here for The Last Russian Doll.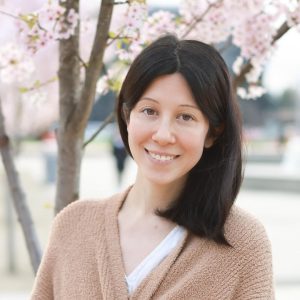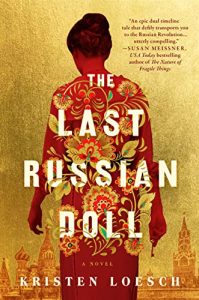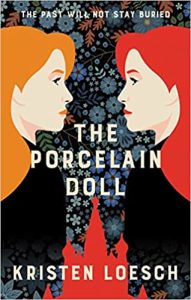 Podcast: Play in new window | Download
Subscribe: Google Podcasts | Amazon Music | Stitcher | TuneIn | Deezer | RSS | More