Spending my morning with Anne Griffin to talk about her amazing debut novel, When All Is Said, was like sunshine on a cloudy day.
This story of 84-year old Maurice Hannigan toasting the five most important people in his life is also wrapped around a mystery and makes When All Is Said perfect for book discussions. Anne talked about her inspiration for the book…no spoilers, you'll have to listen! We also talked about Pulitzer Prize winning author Richard Russo, authors Mary Lawson and Jonathan Coe, and author and TV host, Graham Norton.
This episode really is action packed and I can't thank Anne Griffin enough for pausing in the midst of writing to speak with us today.
You can find Anne Griffin on her website:  http://annegriffinwriter.com/
Merrick patrons place your holds here.
Thanks so much to Thomas Dunne Books and St. Martin's Press for the early galley.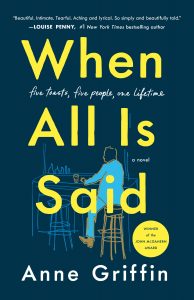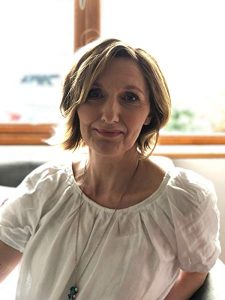 Podcast: Play in new window | Download
Subscribe: Google Podcasts | Amazon Music | Stitcher | TuneIn | Deezer | RSS | More