"I'm very interested in how we define ourselves to other people…" so says  author Hayler Scrivenor about her amazing debut Dirt Creek. Dirt Creek is a suspenseful police procedural about a missing girl that takes place in a very small, rural, Australian town and it is riveting stuff!
For this episode we talk about the origin story of Dirt Creek, what Hayley is working on next, we even discuss Iced Vovos, TimTams, Twisties, and other Australian confections.
I was so fortunate to once again join forces with Cindy Burnett host of Thoughts From a Page podcast, to bring you this special episode and we just had a blast. Thank you Cindy, and thank you so much Hayley!
Hayley Scrivenor recommends: A Little Life by Hanya Yanigahara; The Year of the Horses by Courtney Maum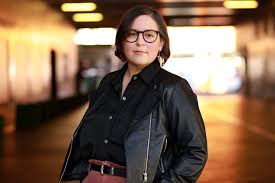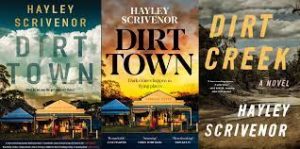 Podcast: Play in new window | Download
Subscribe: Google Podcasts | Amazon Music | Stitcher | TuneIn | Deezer | RSS | More