Check out the newsletter for all the sign up info: 
Teen Summer Reading sign ups start Sunday, June 10th Libraries Rock!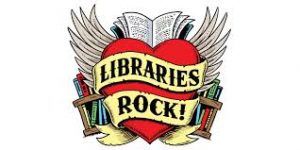 LIT AFTER HOURS: ESCAPE FROM AZKABAN JULY 27• 6:30 PM- 8:30 PM
You and your friends are tricked by dark wizards to take their place in Azkaban! The only way to escape is the
proper use of magic, potions, and spells! If you are unable to escape, you will spend an eternity in Azkaban! Open to all muggles and wizards entering 7th- 12th grade. Registration begins June 27.
ESCAPE ROOM: FIND THE SORCERER'S STONE JULY 30 • 5:30 PM- 8:30 PM
Do you have what it takes to get through the Hogwarts professors' obstacles and save the stone before Voldemort finds it and becomes immortal? Each group must work as a team to find the hidden clues and solve the puzzles and riddles to complete the challenge. This is a multi-generational program. Recommended for ages 9 and up. Groups are limited to 10 people per team. Space is limited. Call for registration. Registration begins June 30th.
Listen for more info!
Podcast: Play in new window | Download
Subscribe: Google Podcasts | Amazon Music | Stitcher | TuneIn | Deezer | RSS | More